Lorne FNC – 1977 U/18 Premiers Reunion & Past Players Round
 "40 Years on and still kickin"
 It's coming around fast and final plans are falling into place. Help us out to make sure everyone is aware, as its going to be a great weekend. Here's the plan.
 Friday 9th of June –   
-Meet at Aquatic for a quite refreshment then a pub meal to follow
Saturday 10th of June –
-Game day at Stribling Reserve
-Lorne vs Otway
-1/2 time refreshments in the club rooms
– Presentation
 -Post-Game
-Reverse Raffle -$3,000 prize pool
-$80 per ticket (2 person per ticket)
-Dinner included with complimentary
 beer and wine while raffle in conducted
 This will be a cracker of a weekend so make sure part of it.
Let me know to hold a reverse raffle ticket if your "up for it" – You only have one chance!!!!!
---
Welcome all players, families and supporters to the 2017 season!
The season starts 1 April with a home game against Colac Imperials.
Membership & Registration
Download  LFNC 2017 Membership Form
Download 2017 PLAYER REGISTRATION-INDEMNITY FORM
Attached is the 2017 Membership form. All members need to complete this form and pay their fees (including all players).
All players also need to complete and sign the attached Registration & Medical Indemnity form.
All footbal players will soon receive an e-mail inviting them to re-register for the 2017 season. Click on the link in the e-mail and complete the on-line re-registration. This is in addition to filling in the above membership and registration forms, and must be completed by every player.
Junior Footy – Geelong Cats
Some Geelong Cats players will be helping out with junior footy training on Monday 27 February!
U14 training will now start on Monday 27 Feb, and then continue on Thursdays.
U17 will train on  this Monday instead of the Tuesday.
Pie night to follow the Monday training session!
U17 training starts this Thursday 16 Feb.
---
1977 Under 18 Premiership Team
"40 YEARS ON AND STILL GOING STRONG – EVERYONE OF US"
SAVE THE DATE BOYS JUNE LONG WEEKEND THIS YEAR FOR THE 40th YEAR CELEBRATION OF OUR 1977 WINNING UNDER/18 PREMIERSHIP TEAM!
There will be a planned weekend of celebration so come back to Lorne for a weekend to be remembered. We need your direct contact details to keep you abreast of the activities and confirm attendance's so Private message Ian Stewart on Facebook, email on ian@greatoceanrealestate.com.au, text or ring on 0418 522 571! Ian's goal is for 100% attendance even from all the interstate team mates!
GO DOLPHINS
Junior Footy Contacts
U17 Coach: Darren McCauley 0434 186 468
U17 Team manager: Ross Umbers 0412 114 314 ross.umbers@insighteng.com.au
U14 Coach: Miah Atwell  0439 892 233
U14 Team manager: Charles Coates 0413 346 360 charlescoates@aim.com
---
President's Report – 2016
2016 was another sound step forward for the Club in our endeavour to restructure and build a family friendly culture.
All Football and Netball teams acquitted themselves with exellent performances with 3 Football and 2 Netball teams finishing in the finals.
Congratulations to Oscar Coutts and Simon Umbers For winning Best and Fairest in the CDFL League in U17 and U14.
Our highlights undoubtably are our "Blockbusters" games on Easter Saturday and Queens Birthday.
The Easter Saturday game against Birregurra was a standout with it being played for the Mark Trickey Cup. The only down side was we lost by 2 pts but Country football was the winner.
A number of capital improvements around the ground and club rooms were undertaken; this year, these along with future developments with grants will be outlined in the Financial Report
To the Stripling Reserve Committee led by Peter Spring we thank you for your support and diligence in pursuing the best outcomes for us either in the much improved playing field or other needs around the Club
There are many people who perform duties either before or on game day. The Committee would like to acknowledge the commitment and support  you give each week be it jumper washing ,general duties around the Club, Gate Duty, Linemarking,Timekeeping Umpiring, Goal umpiring, Bar duty, Kitchen and BBQ duty etc.
To the Football and Netball Departments, the Coaches, Team Managers, Support Staff and Players again on behalf of the Committee we thank you for your support and commitment over the year.
The committee recognised last year that we were lacking in the Medical and Trainer area and that it could have consequences for The Club. We were fortunate to have obtained the services of Dr Peter Atkinson and Julie Wilmont  (Nurse) who along with Kate and Cassie gave our Club a professional boost in this department.
The Club is in a sound Position at the moment but I am concerned along with the Committee that the next generation will need to step up to the plate for committee positions as we need succession planning in place as a number of us will be moving on in the near future and will have to be replaced so that the future of the Club has continuity and stability.
Personally I would like to once again thank the executive Ian, Maxine and Clive for their ongoing support and input and ideas, this applies also to the other committee members Miah, Peter, Carly, Ross and Carolyn, it is a pleasure to work with you all.
I would like to again use the motto "SHARE THE LOAD" in that if we all do a job or two around the Club during the year it takes the pressure off those few who it always falls to.
I would like to acknowledge our major sponsor The Lorne Hotel and all our other Sponsors and members for their generous support of the Club and invite you all to come on the 2017 journey which I believe will be an exciting one.
GO DOLPHINS 2017
Ken Hosking
Presidents Financial report – lfnc-inc-2016-financial-report
---
This is a proposed amendment to the LFNC constitution – life-member-2016
---
The Head Umpire Coach (Colac) is primarily responsible field umpire coaching and development and will oversee the whole Colac Umpire Coaching team in collaboration with the AFL Barwon RDOU in supporting umpire participation pathways and development programs, which promote inclusive, respectful and safe environments. The role will look to ensure Australian Football Umpiring continues to grow and maintain a strong community connection.
Please see attached here – head-umpire-coach-colac
---
ANNUAL GENERAL MEETING
SATURDAY 6TH NOVEMEBER 2016
LORNE LEISURE CENTRE
STRIBLING RESERVE
10.00 AM
2016-agenda-agm
proxy-form-2016
agm-nomination-form-2016

---

2016 Season begins
---
23/03/16
Come along and support the Lorne Football Netball Club vs. Birregurra this Easter Saturday in their first game of the season!
Up There Cazaly's Mike Brady will be warming up the crowd with some live pre-game action before the teams battle it out in the first match of the season.
We are very excited to announce our wonderful friend and number 1 ticket holder for the club Mr Mike Brady will once again be kicking off the season with a song or two!
---
---
Dolphins Land GFL Gun as Playing Coach
Read Colac Herald article here 
Read Geelong Advertiser article here 

Sam Stavenuiter has been appointed the new coach of Lorne. picture: Glenn Ferguson
---
Welcome all players, families and supporters to the 2016 season!
The season starts 26 March with a home game Easter Saturday against Birregurra.
Membership & Registration
All members need to complete this form and pay their fees (including all players).
All players also need to complete and sign the Registration & Medical Indemnity form.
All football players will soon receive an e-mail inviting them to re-register for the 2016 season. Click on the link in the e-mail and complete the on-line re-registration. This is in addition to filling in the above membership and registration forms, and must be completed by every football player.
Sharing the Load
There are a number of positions on game day which in the past have been left to a few, and it would great if members could give a few hours a couple of times a year to alleviate this situation. Some of these are time keeping (especially the senior football), persons to line the ground for home games, help with BBQ, and the Netball could use some help on game day too. More on this to follow.
Senior Footy
From the Colac Herald: "Lorne signs gun recruits for 2016"
NEW Lorne coach Sam Stavenuiter has taken little time to strengthen the Dolphins' list and turn the team into a genuine flag contender.
South Barwon premiership midfielder and former best-and-fairest winner Dan Roy heads a list of 13 new and returned players who have already committed to the club.
The Dolphins have also signed Barwon Heads pair Zach Gubbins, who finished third in the Bellarine league best-and-fairest award last year, and Ryan McAuliffe, who won the league's reserves best-and-fairest medal.
Read the full article which is attached.
Netball
Well 2016 is shaping up to be a great year on the court with lots of familiar faces returning and many new players joining the club this year. We have very promising numbers across most of our grades, but we are still seeking 13 and under players to help ensure we compete with all six teams. Our coaches are preparing for a successful year and we are still currently looking for a suitable coach for our 13 and under girls and our senior C grade ladies. If this is something you may be interested in please don't hesitate to contact the club as we would love to hear from you. We also have many new little ones on the court side this year with new families and new little dolphins joining our pod this year. We are aiming to provide a safe play space both indoor and outdoor and at times may need assistance with cuddles and playtime if playing or coaching isn't your thing! We look forward to seeing all our members court side for the 2016 season. Go Dolphins!!
Oval & Facilities
Improvements to the oval, netball court & facilities for the 2016 season include:
Extensive rejuvenation of the oval.
Nets behind the goals at the clubroom end & removal of overhanging trees.
Netball court resurfaced.
Overhanging vegetation around the netball court has been removed to allow greater winter sunlight.
Netball rooms have been painted.
A new pre-kinder play area is being developed beside the Netball Hut.
Football change rooms, toilets & umpire rooms have all be repainted and floors sealed.
First Aid Course
We are looking at holding a professional first aid course on Sunday March 6th! It is an 8 hour course (meal supplied). This course will give you a skill for life! A priceless skill! The more who take up this offer the cheaper it will be! Please pass this on to anyone who might be interested! Please ring or text your expression of interesting to Maxine
Mobile 0409 320 132
Junior Footy
U17 training is Tuesday and Thursday, 4:30. Where runners (no footy boots allowed on the new grass yet).
U14 training will be Thursday, starting Thursday 25 February, 4:30. Top age U14 are welcome to start training with the U17.
Facebook         Lorne Dolphins
Website           Lorne Football Netball Club
---
U17 Footy Training
U17 training will be Tuesday and Thursday, starting Tuesday 2 February, 4:30.
Wear runners (no footy boots allowed on the new grass yet).
U14 Footy Training
U14 training will be Thursday, starting Thursday 25 February, 4:30.
Top age U14 are welcome to start training with the U17.
Junior Footy Contacts
U17 Coach: Paul Leonard 0417 370 594
U17 Team manager: Ross Umbers 0412 114 314 ross.umbers@insighteng.com.au
U14 Coach: Sean Purcell 0417 935 869 sean.purcell@cottonon.com.au
U14 Team manager: Charles Coates 0413 346 360 charlescoates@aim.com
Facebook         Lorne Dolphins
Website           Lorne Football Netball Club
---
---
AGM 07/11/15
President's Report
It is with great pleasure that I submit this President's report as I believe that as a committee and a Club we have been able to achieve a very positive outcome for the year.
2015 had many twists and turns for the new committee it was a steep learning curve but I believe we came through it with a renewed sense of purpose and plan for the Club to move forward.
When we took office in October last year we had a Football non playing coach and 1 or two players in our senior team so from there it was a great team effort to finish the season with three of our football teams making the finals and a full contingent of players and coaches putting in a great effort during the season.
As has been mentioned a number of times this year is one step in our efforts to put the Club on a successful and sustainable path into the future.

New Initiatives
Some new initiatives have been undertaken this year and some areas still need further development.
1.Blockbusters, after the success of the Easter Saturday game we have applied for 2 more, the Anzac weekend (a one off) and the Queen's Birthday being a permanent fixture so as to encapsulate the influx of visitors into Lorne on these occasions.
2. Expanding the Club merchandise offering so as to give the Club a unified look and feel.
3. Overhauling the financial recording and reporting procedures.
4. Sharing the load. There are a number of positions on game day which are being left to a few and it would great if members could give a few hours a couple of times a year to alleviate this situation. Some of these are Time keeping, especially the Senior Football, Persons to line the ground for Home games, help with BBQ and the Netball could use some help on game day too. This will be followed up with membership applications.
5. Thursday Night Meal and Fellowship. This proved very successful this year and further development of this concept will be pursued next year.

Review into the Club
Prior to the end of the season we had a review into all aspects of the operations of the Club Interviews were conducted with the players group, coaches and football and netball departments. This has given the committee an overview as to which areas need further action to be taken to bring them up to a standard we are all happy with. Areas to be looked at in the near future are medical and trainer's facilities and personal.

On Field 2015
It has been a tough year emotionally for the players, coaches coaching staff, trainers, committee and supporters with the untimely death of Arron Mahoney from the Otway Districts on the field. I believe the players and the  Club  as a whole with the unbelievable intervention of Arron's family have been able to move on and a strong and lasting bond has developed between the two Clubs
The season ended on a high with three teams, U14s, U17s, and Reserves making the finals with the U 14s taking out the Grand Final, congratulations to all concerned. The Seniors Football and all the Netball teams who weren't far off the mark and we look forward to building on this next year.

Thank You
To all the volunteers who gave of their time willingly so we could put teams on the field. The umpires, goal umpires, timekeepers and ground marking, the people running the canteen, the bars, the BBQ, manning the gates, washing the jumpers and any other positions I have missed, thank you all. This is the area which needs more support and will be promoted and encouraged further next year. The Club would not exist without your support.
To our Sponsors old and new, without your support it would be very difficult for us to exist and be able to offer a focus for our community.
A big thank you to Stribling Reserve Committee especially Peter Spring for his diligence in pursuing the Surf Coast Shire over the condition of the oval and other improvements around the ground. I know V/Pres Ian has along with Treasurer Clive have been supporting of Peter in this process.
To the Football and Netball departments for their input during the week and on game day
To the Committee members who have been stellar in their support for the Club.
To the Executive, Maxine, Ian  and  Clive thank you for your unwavering support and council during the year.

Vale
Sadly we farewelled a past player, coach, committeeman and great all-round supporter of the Club and the Lorne Community in Mark Trickey (Trick). He will be missed by all associated with the Lorne Football and Netball Club.

The Future
We believe we are taking the next step in progressing the Club with the appointment of Sam Stavanuiter   as  Senior  playing coach, Matt  Trethowan  as Reserves coach , the U17s is Paul Lenard and U14s Noel Giles for 2016. The Netballers will also be up and about with numbers and a full  line up of coaches.
In observing the committee, coaches, Football and Netball this year what is apparent is there is an underlying work ethic of
"Not what the Club can do for me but what can I do for the Club"
In closing I believe the catch cry "GO DOLPHINS" will be heard loud  and clear in 2016.
Ken Hosking
AGM Minutes 2015
Amendments to the constitution
2015 FINANCE REPORT
---
Lorne Football & Netball Club Inc 2015 Annual General Meeting will be held at the Leisure Centre Stribling Reserve November 7th 2015 @ 10am
Attached is the Agenda and amendments to be made to the constitution.
Anyone wishing to be an Office Bearer or Committee member can fill out the Nomination form from the above attachment and return to Secretary seven days (7) days prior to the AGM.
Nominations must be signed by two financial members and received no later than the close of business Friday 31st October 2015. Proxy voting forms are available to be filled out from the above attachment and must be returned to Secretary 24 hours prior to the meeting.
Maxine Spizzica
Secretary
Lorne Football and Netball Club Inc
PO Box 140
Lorne Vic 3232
0409 320 132

Download
2015 Nomination Office Bearer
2015 Proxy Form
Scan agm 2015
---

U14 Football Premiership Team & Award Winners
Congratulations to our U14 football premiership team and all award winners!
Senior Football
Best & Fairest               Steven Oliver
Runner Up B & F           Jaxson Barham
Leading Goal Kicker       Luke Norton
Best Back Man              James Friel
Most Consistent            Harley Davies
Most Courageous           John Leontiades
Most Improved               Darcy Nolan
Coaches Award             Harley DaviesReserves Football
Best & Fairest               Robert Lowther
Runner Up B & F           Kyall Hollmer
Leading Goal Kicker       Ashley Hope
Best Back Man              Robert Lowther
Most Consistent            Anthony Close
Most Courageous           Campbell Downey
Most Improved               Jack Hyde
Coaches Award             Steve Hughes


Best in Finals                Tom Hansford

U17 Football
Best & Fairest               Sam McCauley


Runner Up B & F          

Jarrah Leonard
Third B & F                    Alex Umbers
Leading Goal Kicker       Callum Norton
Most Determined           Keller Weight
Most Improved               Justin Pimentel
Most Consistent            Oscar Coutts
Best Finals Player         Sam McCauleyU14 Football
Best & Fairest               Callum Norton
Runner Up B & F           Simon Umbers
Third B & F                    Clem Matthews
Leading Goal Kicker       Simon Umbers
Defenders Award            Oscar Balderas
Coaches Award             Henry Coates
Most Promising             Gabe Delima
Best Finals Player         Charlie Middleton
A Grade Netball
Best & Fairest               Rhiannon White
Runner Up B & F           Brooke Hutchings
Coaches Award             Ruby Meredith

B Grade Netball
Best & Fairest               Brihony Langdon
Runner Up B & F           Jeanette Hancock
Coaches Award             Mel Kahout
Most Valuable Player     Alice VanDeuren

C Grade Netball
Best & Fairest               Hailey Griffiths
Runner Up B & F           Amanda Atkins
Coaches Award             Kirralee Wilson

U17 Netball
Best & Fairest               Ruby Meredith
Runner Up B & F           Mali Gallaher
Coaches Award             Zoe Yorke
Encouragement Award   Emma McFee

U15 Netball
Best & Fairest               Anabel Coutts
Runner Up B & F           Chloe Coad
Coaches Award             Georgia McCauley

U13 Netball
Best & Fairest               Chloe Coad
Runner Up B & F           Lily Watterson
Coaches Award             Lily Leonard
Encouragement Award   Kara Bliss Darcy
Lions Spring Carnival Dinner Dance – Lions of Lorne Spring Racing Dinner
---
U14 Coaches Report
From the start of the season where questions were raised over whether we could put a team on the field, to making it through to the last Saturday of the year and a chance to play in a Grand Final. The Lorne under 14.5 boys have proven to be a resilient, consistent, hard working  bunch of kids, eager to take on all comers.
Our under 14.5 team is a great mix of boys playing their last year at this level, to others still eligible for under 12 Footy. As the season unfolded, it became evident after about 6 rounds, we were on the pace and developing into a formidable opponent. Our Captain Callum Norton and Vice Captain Clem Matthews have led the team brilliantly. In fact all the senior boys have been outstanding, with their help and guidance, given a few of the boys were playing their first year of football.
Our last training week will be a mixture of excitement and fun, a great reward for some hard work and effort during those very cold winter training nights. As coach l thank the many helpers who have made the season a delight to be involved in. Assistant Coach Kurt Norton, Team Manager Charles Coates and Ross Umbers. Umpires David Wyles, Darren Balderas, Jim Matthew and Rose Lloyd, and timekeeper Peter Hunt. A special thank you to Miah Atwell for providing a BBQ every Thursday and Rachael for First aid.
l also thank the President and Committee for their support. To all the parents, thanks for all the driving to games and your support during the year.
Win, Lose or Draw in Saturdays Grand Final, the boys have represented the Club and worn the jumper proudly.
Coach  Noel Giles.
---
Dear Members,
The committee of the LFNC believe the club has taken a big step forward but that there are more steps to be taken.
After a review of the clubs various departments and activities  we have decided that to keep the Club moving in the right direction and transparent we will advertise all coaching positions in football, netball and also trainers.
The advertisements will be starting  today, see attached.
The committee wish to thank all coaches, support staff, players, volunteers, supporters and sponsors for their ongoing support during the year.
2016 is 125 year of the foundation of the Lorne Football Club where a big effort will be needed to celebrate this milestone.
Don't forget the Reserves, U17 and U14s are in the Finals.
Regards,
Ken Hosking
President
---
The Lorne Football Netball Club Black & White Ball 2015
Venue: View by Lorne Hotel
Time: 7:00pm to 11:30pm
Dress: Formal
Cost: $90 per person, all-inclusive food, beer, wine, bubbles, soft drink and live entertainment
Please Note: 
– Tickets must be purchased by Saturday 18th July. Tickets will not be available after this date and will not be sold on the door. 
– Meals will consist of canapes and mini-meals (no sit down meals, however there will be seating available to rest those dancing legs).
---
---
5/5/15
The Lorne Football Netball Club are eternally grateful to experience the natural emotions, heartfelt thanks and gestures of appreciation from Russell Mahoney on behalf of his entire family. The passing of Aaron Mahoney was so tragic and symbolizing of the fragility of life.
We felt so privileged in the family's time of grieve that Russell, his two sons and their partners would travel to Lorne to express their feelings in person. Everyone of the LNFC 47 players, trainers and officials left the briefing with memories they will cherish forever! From the bottom of our hearts – thank you!
Thanks also to Sports Chaplain Noel Mitaxa from Ballarat and local Parish Priest Lynton Wade for their professional support to our team.
---
3/5/15
The Lorne Football Netball Club convey their deepest of sympathies to family, friends and the entire Otway Districts Football Club community with the tragic passing of Club Captain Aaron Mahoney at the Gellibrand Football Ground yesterday.
Our Club mourns with you and we are here for the entire Gellibrand and football Community to offer our support and assistance in any way we can.
Ken Hosking
For and on behalf of the Committee, Players, Supporters and Community of the Lorne Netball Football Club.
---
30/04/15
Calcutta Auction – Saturday 9 May (after home game against Apollo Bay)
Dinner will be available at 6pm, $10 per person and will be a selection of the following: Smokey BBQ Mini Pork Rolls, Satay Chicken Skewers, Thai Chicken Cakes, Garlic Prawn Toast, Mushroom Cups filled with Goats Cheese & Caramelised Onion (V), and Vietnamese Spring Rolls (V). This should satisfy everyones hunger!
The draw for Group Owners will be at 6:30pm, followed by the Auction at 7pm.
Once the Auction is completed (approx 8:30pm) DJ Ramdaddy will be providing the tunes to get your boogie on!
Drinks will be available at Bar Prices.


– The club best and fairest votes will be used to determine BOG
– Each Home & Away round will be included (16 chances to win!!)
– Payments will not be made until best and fairest votes have been counted at end of year
– In event of tied votes, payments will split evenly for the round
– The players will be split into groups of 3 (2 football and 1 netball)
– Raffle Tickets will be sold for $2 each (or 3 for $5, book of 10 for $15)
– A Raffle Ticket will be drawn from barrel to determine who becomes "Owner" of each group (1st drawn owns group 1, 2nd drawn owns group 2, and so on)
– Once each group has an Owner, the groups will be auctioned off
– If the "Owner" is highest bidder, they only pay half of winning bid
– If group is sold to someone else, Owner will receive half of winning bid
We hope to see you all there!
---
22/04/15
Coach's Report
Well the last two games have seen us have a thrilling win against last years Runners ups in Birre then and a defeat at the hands of Simpson who won last years premiership. Easter Saturday for me was the best non Grand final day spectacular i have ever been involved with. Huge pats on the back to the Committee all the players and spectators who made the day such a huge success.  On the field we as a team new it was never going to be easy.
We were very under sized all over the park. But full credit to the entire 22 players who stood tall for us all day. The boys stuck at it and never gave up until the final siren . We recorded our first win as a complete new team. And gave us the self believe we could mix it with the top sides in the comp.
To be honest the winner of the day was country football and to come away with 4 pts was a bonus.
Round 2 we ventured out to watch Simpson unvail the premiership flag. From the first bounce till the 15 min mark of the first quarter we were shell shocked while they poured on 4 goals in that time.
From quarter time onwards we started to work our way back into the game.
The end result we end up going down bye 7 goals take the first 15 minutes away i was pretty happy with our endeavor and spirit to compete with a quality side again. The lack of height was a huge factor again and loosing Luke with hamstring and the major injury to Cambo left us a couple of men down before half time. We look forward to our  game against the Eagles after the weekend off we are all really keen to get back on the winners list.
Langers
---
9/04/15
Players Calcutta
Keep a close eye on your favourite players over the coming weeks, the Players Calcutta Auction is back! It will be held on Saturday 9th May after the Apollo Bay game.
---
4/04/15
Easter Blockbuster
A huge amount of effort went into yesterday's blockbuster… Thank you to all involved.. How good was it!! Photos by Alex Cleland
---
Netball Report
The beginning of the season is here and what an exciting year ahead we have on the netball courts this year. We welcome many new players to the club who bring youth, enthusiasm and experience from across the district. We also welcome back returning players who have taken time off for family or travel and work commitments to strengthen the depth across our 6 teams this year. The off season requires a lot of administrative work and many thanks to Hayley Bloor for continuing in the role from last year, supported by Angela Quinn and Amanda Atkins.
This week we welcome Birregurra to the courts which will provide some fantastic games of netball from start to finish. Our fresh faced 13 and under girls welcome a new coach, Debbie Coad, and will welcome 5 new players to the court. Jeanette Hancock is aptly coaching the 15 and under girls and Rhiannon White taking the reigns of the 17 and under team. Carolyn Griffiths has joined the coaching ranks and will guide the B grade ladies, with Rose Wyles providing great support to the C grade team.
I am looking forward to coaching the A grade group again this year and look forward to many great game during the year. Good luck to all players today and GO DOLPHINS!
---
Coach's Report
Hi and welcome to another season of footy, after months of hard work during the off season we have put together a competitive list of around 55 players.
After Starting in October with two committed players we were really looking down the barrel with the huge possibility of not being able to field one team let alone two.
After the SOS was sent out word got around what to shape we were in then with Jaxson Barham's signing we had hope. Then slowly day by day the numbers grew to a healthy high 30s on the first night of pre season.
The List consist of a lot of familiar faces who have returned to club and lot of new faces as well.
I would like say thanks to the incoming committee for your hard work and commitment during the last few months.
And to my Football department Jimmy Kamboruis, Miah Atwell, Wes Enticott,  Micheal Turner, Clinton Bruest, and Wayne Griffiths. I cannot thank you guys enough for your support.
Jason Langdon
Senior Coach
---
President's Report Round 1
To all Lorne Football and Netball  supporters welcome to our "blockbuster" Easter Saturday game where we welcome  Birragurra to Stribling Oval. This we intend to be an annual event.
Our new committee has been hard at work over the summer break on a number of fronts including season launch,sponsorship drive and player recruitment in both football and netball. At present we are still awaiting to secure a couple of clearence's which if successful will boost our seniors football team.
We look forward to all our teams being very competitive this year.
Over the course of the season we will endeavour to bring you some profiles of our  committee coaches, captains and players.
Ken Hosking
President
Lorne Football and Netball Club
GO DOLPHINS!
---
10/02/15
Junior Footy Pie Night
Thursday 12 February
Pie Night Thursday after junior training. U14 also welcome.
Thanks to Grandma Shields Bakery for donating the pies.
---
04/02/15
Junior Footy Training
U17 Training
U17 training will be Tuesday and Thursday, starting Tuesday 10 February, 4:30.
U14 Training
U14 training will be Thursday, starting Thursday 5 March, 4:30.
Top age U14 are welcome to start training with the U17.
Contacts
U17 Coach: Paul Leonard 0417 370 594
U14 Coach: Noel Giles 0422 516 849
Team manager: Ross Umbers 0412 114 314 ross.umbers@insighteng.com.au
---
09/12/14
Xmas Gathering
On Friday 19th December @ 6pm The Lorne Football Netball Club will be hosting a Christmas Break-up at Stribling Reserve. There will be a free BBQ supplied and a free jumping castle for the kids! The bar will be open with drinks available at bar prices. Both the football and netball will be training on the night, with junior football players encouraged to join in with the seniors. We hope to see you all there!
---
09/12/14
Netball Coaches Wanted
We are still looking for netball coaches in all grades (A, B, C, U17, U15 & U13). Interested applicants please email lornenetballclub@hotmail.com or call Hayley Bloor on 0488 055 051.
---
09/12/14
Football Coaching Positions filled
Our leaders for 2015 will be:
SENIOR COACH: Jason Langdon
RESERVES COACH: Kyall Hollmer
RESERVES ASSISTANT COACH: Chris Smartt
U17 COACH: Paul Leonard
U14 COACH: Noel Giles
Good luck to all teams!
---
 23/11/14
2015 Season Launch
The Lorne Football Netball Club will be launching the 2015 season on Friday 16th January 2015 at View by Lorne Hotel. Once again Brian "BT" Taylor will be hosting this fantastic night. Special guests include James Brayshaw, Matthew Lloyd and Billy Brownless.
More details to follow, but keep the date free!
---
 23/11/14
Football Pre-season Training
Pre-Season training for the senior grades of football will kick off on Monday 1st December 2014 at 6pm. Please meet at the Lorne Surf Life Saving Club with your runners. For further details please contact Jason Langdon on 0488 626 236
---
 28/10/14
New Faces to Join Committee
The Lorne Football Club was established in 1896 and is an integral part of the heart & soul of Lorne. It has a proud history and has been a dominate club with an outstanding record.
Over the past few years the Club has been held together by a very small committee. The dedication of this group of people and especially Janet Smartt is greatly appreciated by everyone in the Club & Community.
Recognising the unsustainability of such a mountain of work on a few, members representing a cross section of our community have put their hands up to help ensure that the long term viability of the LFNC continues.
The Club's 2014 Annual General Meeting was held on Saturday 25th October. The meeting was very well attended by members of the Club demonstrating keen interest to come together, support and ensure the LFNC will remain successful for the future.
The following members accepted Executive Positions :
Ken Hosking – President
Shelley Ryan – Vice President
Maxine Spizzica – Secretary
Clive Goldsworthy – Treasurer
In additional the following members have agreed to be part of the General Committee :
Miah Atwell
Hayley Bloor (Netball Coordinator)
George Dragovitch
Ian Stewart
Kevin van Deuren
Peter Wheal
Rick White
Ross Umbers
It takes a community to build a club. A club that is well resourced, continues to provides a healthy & active outlet for our children and younger members of our town, performs consistently on both the football and netball grounds & most importantly is a community gathering place for us all.
Over the next few weeks the Committee will establish a number of Sub-committees to ensure the administration of the Club is more evenly shared by all members. This will provide opportunities for all members of the Club to assist in some small way.
More details will be forthcoming shortly.
---
09/10/14
Senior Football Coach appointed
The Lorne Football Netball Club would like to announce that Jason Langdon has been appointed Senior Football Coach for the 2015 season. The club is entering a re-building faze on the football field, and we think Jason is the man to help us climb back up the ladder. Good luck to Jason and the boys for Season 2015!
---
A Big Thankyou!
The Lorne Football Netball Club would like to say a huge thank you to all members, supporters and anyone who bought a ticket in our 2014 Major Raffle! We were able to make a donation of $3055 to The Casey Tutungi Future Fund from the profits. Casey, Bridge and Asta are currently in Queensland where Casey is going full-steam ahead at The Making Strides Spinal Cord Injury Recovery Centre. We wish them all the best for their time in Queensland!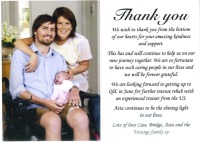 Making Strides Spinal Cord Injury Recovery Centre